Last Updated: May 30, 2013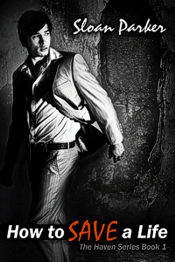 ---
Jump to...

Playlist for Walter and Kevin
Photo of Nearly Completed Manuscript
Photo of Original Outline & Scene Board
Research Links
Related Blog Posts


---
Here are a few of the songs I listened to while writing How to Save a Life. For each song, some of the lyrics and/or the tone really spoke to me when it came to Kevin and Walter. The blend of passion, emotion, and suspense with this story led to an interesting mix of songs for these guys.

Most of the YouTube videos for these wouldn't play embedded in the page, so I've linked to each. I tried to use the original artist's version where possible. --Sloan


We Belong Together, Gavin DeGraw
Bring Me to Life, Evanescence
This is Walter's song
(although a lot of it works for Kevin too)
Naked, Avril Lavigne
This one's Kevin's song
Hanging By a Moment, Lifehouse
It's So Easy, Sheryl Crow & Don Henley
Superman (It's Not Easy), Five For Fighting
Show Me What I'm Looking For, Carolina Liar
I hear Kevin saying this to Walter (as opposed to the
more spiritual meaning the song may have for some).
Goodbye My Lover, James Blunt
Never fear, this book has a happy ending, but some of
the lyrics for this song describe very well what
Walter and Kevin are feeling for each other.

---
Photo of Nearly Completed Manuscript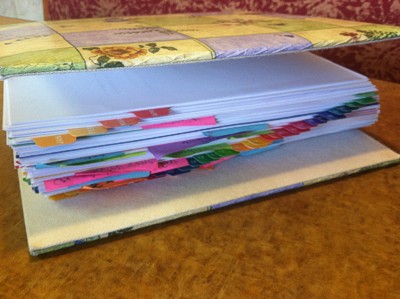 The printout from one of my last passes on the manuscript. I read the final pass after this on my Kindle, and then the manuscript was off to my editor. --Sloan
---
Photo of Original Outline & Scene Board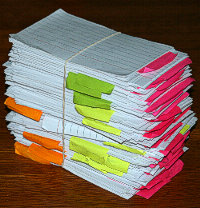 The original outline cards for How to Save a Life.
The stack is over five inches high, 22,000 words.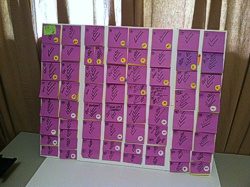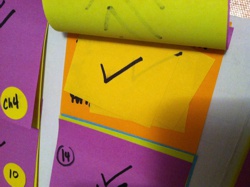 Here I checked off each scene as I read through the manuscript, working on revisions.
---
Here's a sampling of the sites I came across during the research phase of writing this book (which may or may not have ended up being related to what I was actually looking for):
One of several sample Missing Persons Reports
A Brief History of Flintstones Vitamins
(I had to double check the names of the characters in the vitamins and this picture came up. Perfect for imagining Walter taking these.)

---
Writing Update: One Storyís Journey
January 18, 2012

Sometimes Minor Edits Lead You On
January 28, 2012

10 things I love about a really good writing day
March 21, 2012

Lessons Learned Revising Walter and Kevinís Story
April 4, 2012

A Title and Draft Blurb for Walter and Kevinís Story
June 22, 2012

Interview after writing the book
December 15, 2012

Itís all in the Details: Writing a Series
January 9, 2013

A Research Find: Donít Look Down!
February 6, 2013

Whoís Gary? Iíll Show You Mine If You Show Me Yours
February 22, 2013

Get Me Off or Get Off Me
September 26, 2011
---
More about How to Save a Life