Behind The Story: SWEPT AWAY
Inspiration Behind the Story
"Swept Away" is a short story written for the 2011 Hot Summer Days event at the M/M Romance group on Goodreads.
For this event, members of the group wrote letters requesting a story centered around one of their favorite photos. Authors or writers in the group then volunteered to write a free short story based on the letter and picture of their choice.
Here's the picture I selected (not sure of the original source). I fell in love with it right off.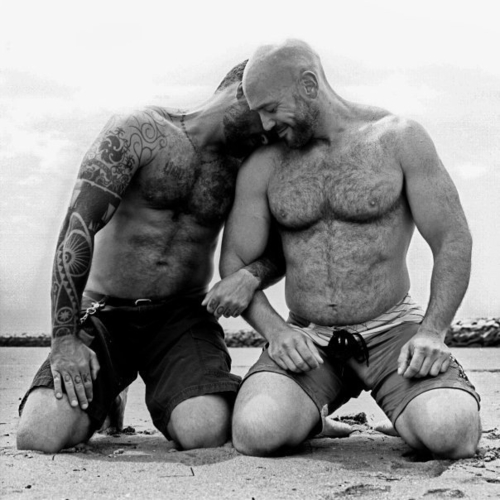 And the letter:
Dear Author,
A night at a gorgeous beach where the moon shined the ocean…the bear men cuddled, celebrating their anniversary. Please tell us their story of a truly best anniversary they could have on a beach.

Love,
Sean C. Norris
Sloan's Thoughts on Writing Swept Away
I loved writing this one. For me it's about two regular guys who are living and working under their own problems and stresses while trying to stay together and rekindle the passion that pulled them together in the first place. They get to a place where it's about more than reliving their younger, sexier days. They want to remember why they are together and why they love each other.
Read more about
SWEPT AWAY