MORE by Sloan Parker
More Series Book 1

Genre: Gay Erotic Romance/Suspense (M/M/M)
Winner of the 2010 Rainbow Award for Best Gay Contemporary Romance and 2011 EPIC eBook Award for Mystery, Suspense, and/or Adventure Erotic Romance
| | |
| --- | --- |
| | Buy the Trade Paperback at: |
Featured Review
"A riveting tale of three men in a realistically-depicted menage relationship" --Rainbow Reviews

Book Description
For fifteen years Luke Moore has lived by three rules: stay off his father's radar, never spend more than a single night with any man, and never fall in love again. But one night of explosive sex and two men whom he can't get out of his head have Luke breaking them all. Richard and Matthew push him past all his boundaries—both sexually and personally—and now he's no longer hiding from his senator father; he's taking him on. And he isn't just falling for one man; he's falling for two. If you're going to break the rules, might as well break them big.

But Luke's father has his reasons for hating how his son lives, and he'll do whatever he can and use all his power to keep Luke away from Richard and Matthew.

Can this threesome find a way to make their unconventional relationship last with the world around them trying to pull them apart? And will Luke be able to keep breaking his rules for Richard and Matthew, or will he head back to his familiar way of life just when his new lovers want to bind him tighter?

This book contains explicit sexual content and graphic language. It also features a menage (M/M/M) relationship.
Length: 298 pages in print format, 110,400+ words. E-book cover artist: April Martinez. The trade paperback edition is the same story as the original e-book edition with a few minor corrections made to the text. eISBN: 9781607375555, ISBN: 9781477635995.

Read Excerpts & Behind the Scenes Content
Buy the e-book at
Available at these sites in English language only.
Buy the trade paperback at
Available at these sites in English language only.
Awards / Reviews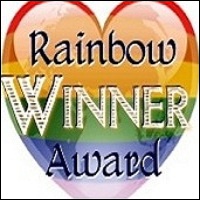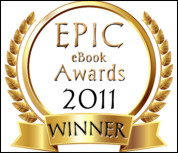 2010 Rainbow Award for Best Gay Contemporary Romance
2011 EPIC eBook Award for Mystery, Suspense, and/or Adventure Erotic Romance
Honorable mention in the 6th Annual Passionate Plume Contest, Contemporary category
Finalist in the Erotic Novel category of the Oklahoma RWA's International Digital Awards contest.
1st place in First Book category in 2011 More Than Magic RWA contest
"More by Sloan Parker is just that, so much more than the average novel. The characters are sensual and intense with an amazing presence that seems to pop from the pages."

Kimberley at Sensual Reads
"This awesome debut novel by Sloan Parker is a riveting tale of three men in a realistically-depicted menage relationship."
"Amidst an intricate suspenseful plot, the best part of the book is the expert way that Sloan Parker shows us the development of this unusual three-way relationship, as three men fill each others' needs in ways that any two of them could not."

Carole from Rainbow Reviews
"The story is complex, absorbing, compelling and exciting – everything I look for when I open a new book with anticipation. More didn't disappoint me and if you're looking for something different I highly recommend this book."

Reviews by Jessewave
"Sloan Parker did something I wasn't sure was possible--wrote an erotic romance that made the three-way relationship between the characters believable and romantic."

J. Leigh Bailey
"I was very shocked to learn this is Ms. Parker's debut book. It is just such an amazing story."

"I have already told people about this book and will be telling everyone I can that they definitely want
More
."
"More is an emotional and sensual blockbuster."

"Luke totally got to me; this is one character who owns my heart. I only wish there was
More
of the story. I Joyfully Recommend
More
! I wanted to start reading it again as soon as I finished!"

Joyfully Reviewed Recommended Read

Lisa at Joyfully Reviewed
"I found myself completely invested in these characters and thoroughly shocked at the story's resolution. It hooked me from the very beginning, and I found myself unable to put it down."

Patchcat at You Gotta Read Reviews
"More definitely made my Favorites of 2010 list."
"The intimate scenes are breathtaking."
Keywords / Tags

gay romance, gay erotica, m/m romance, gay love story, m/m/m erotica, erotic romance, gay menage

---