Sloan Parker's Three-Word Scenarios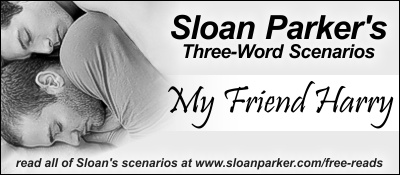 This one was purposely kept to 100 words or less for the original interview that it was included with. The three random words that I was asked to use in the short scenario: Concert, Documented, Broadcast.

---

My Friend Harry
by Sloan Parker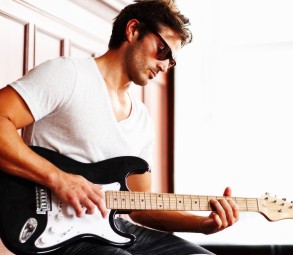 My friend Harry used to work as a producer for broadcast TV. But he told me when he finally accepted he was in love with his best friend, he gave up the career he'd always hated, moved to New York, and started a band. See, I'm his best friend. A guitarist. I think Harry would do anything for me. He's even landed us some sweet concert gigs, and he's documented our journey as a rising band for our website. I watched the footage last night. There's a lot of me in it. Maybe he really does love me this time around.

Read more 3-word scenarios and other free fiction by Sloan Parker
---
About the Author: Award-winning author Sloan Parker writes passionate, dramatic stories about two men (or more) falling in love. Sloan enjoys writing in the fictional world because in fiction you can be anything, do anything—even fall in love for the first time over and over again. You can learn more about Sloan and her writing at www.sloanparker.com.